THE ELITE
The best designed board game ever.
World Control is not just a game. To provide the ultimate feel for radical risk & return, we set out to craft a design object, that provides you with the best global gaming experience. With love for structure & detail, every piece has its designated place, so you can focus on the game instead of sorting parts. After a long design processs, World Control is a modern Jumanji, a piece of art & pure Playerism. So enjoy the ride & get in the game.

Design features
Card Slots

ELITE BOARDS have the property cards worked right into the board, so you'll have everything neatly organized at the start of each game & always know what property can still be pruchased.

Dice Arena

Remove the central bank & get right into the game! Between dice pockets the large central dice arena provides the best experience for an epic game night!

Grab it by the bank

The signature bank holds all frequently used game parts & can easily be passed around the table. It is also included inside the regular boxed version.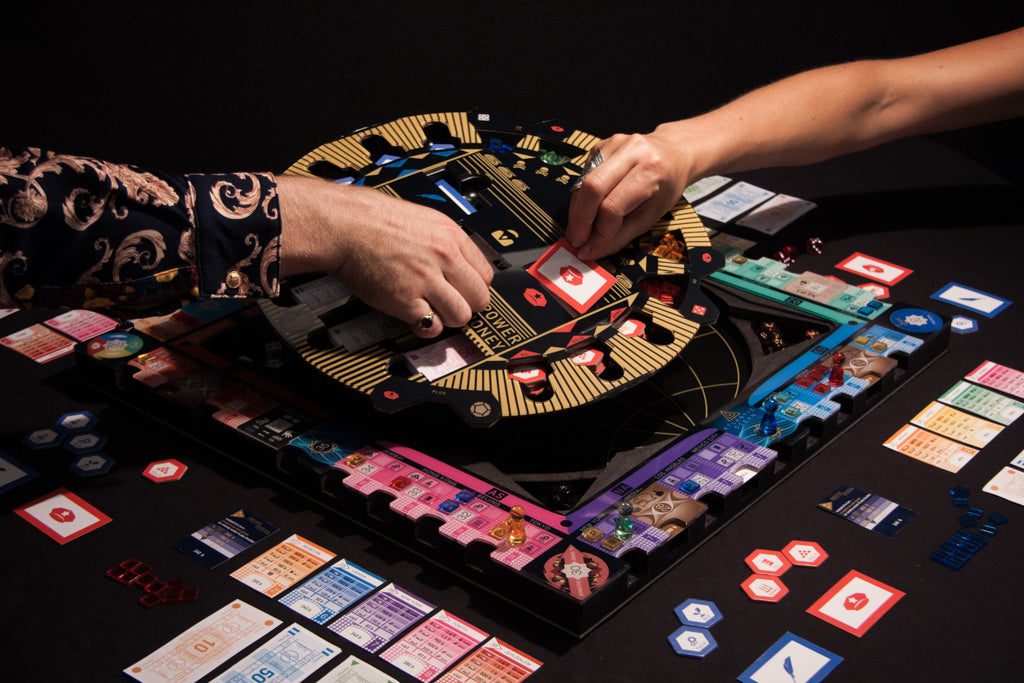 Forming the ELITE
The return of our elite board will be crowdfunded in 2024. Subscribe to the Newsletter to get notified.
Subscribe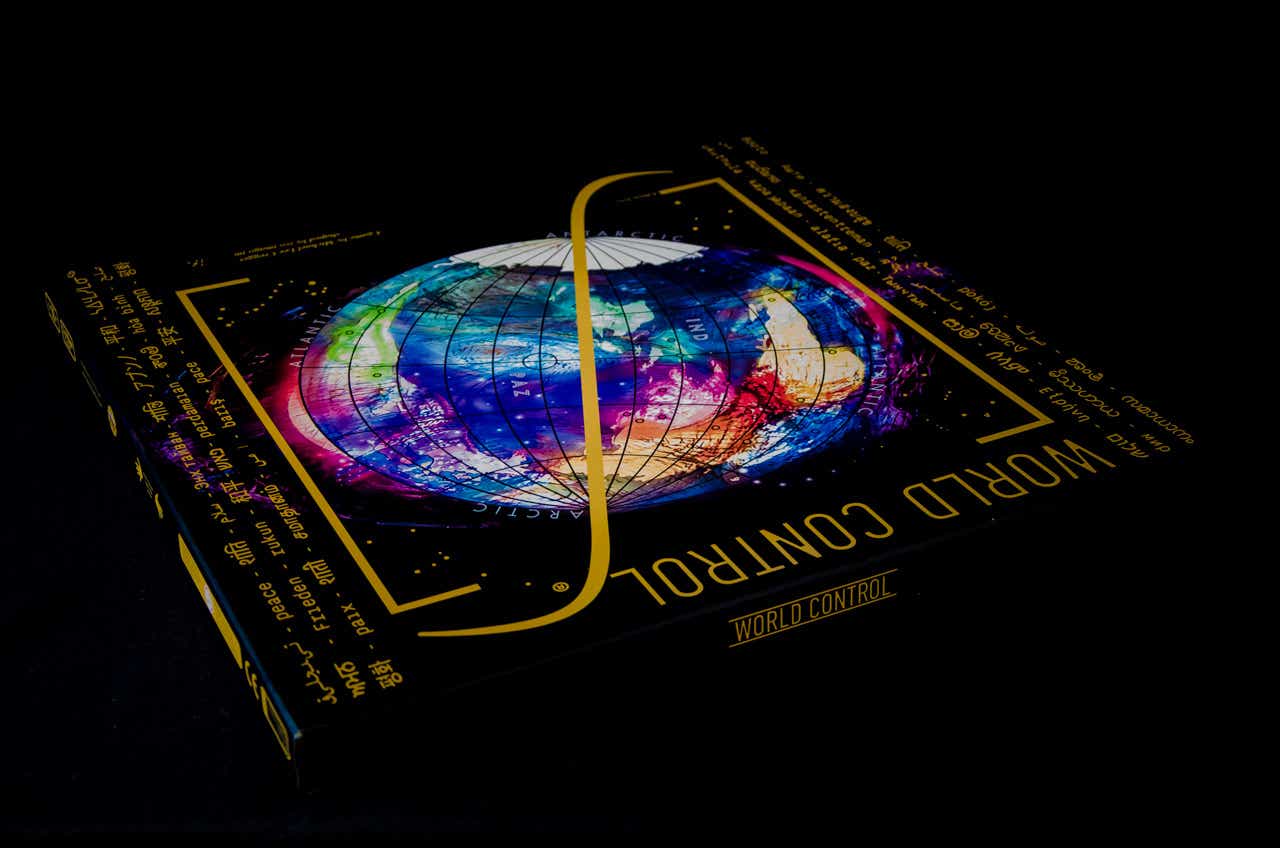 [ ʃ ]
The cover of the board is universal poem for peace. Before his death in 2012, the poet & father of the designer, ide Hintze - known as the founder of the international poetry school in Vienna - was on a quest to collect the global voices of the word "peace" in all the worlds languages and to ultimately find a universal expression.
Represented by it's phonetic symbol [ʃ] is the sound that is universally spelled by every mother on earth to pacify her child: "Sh".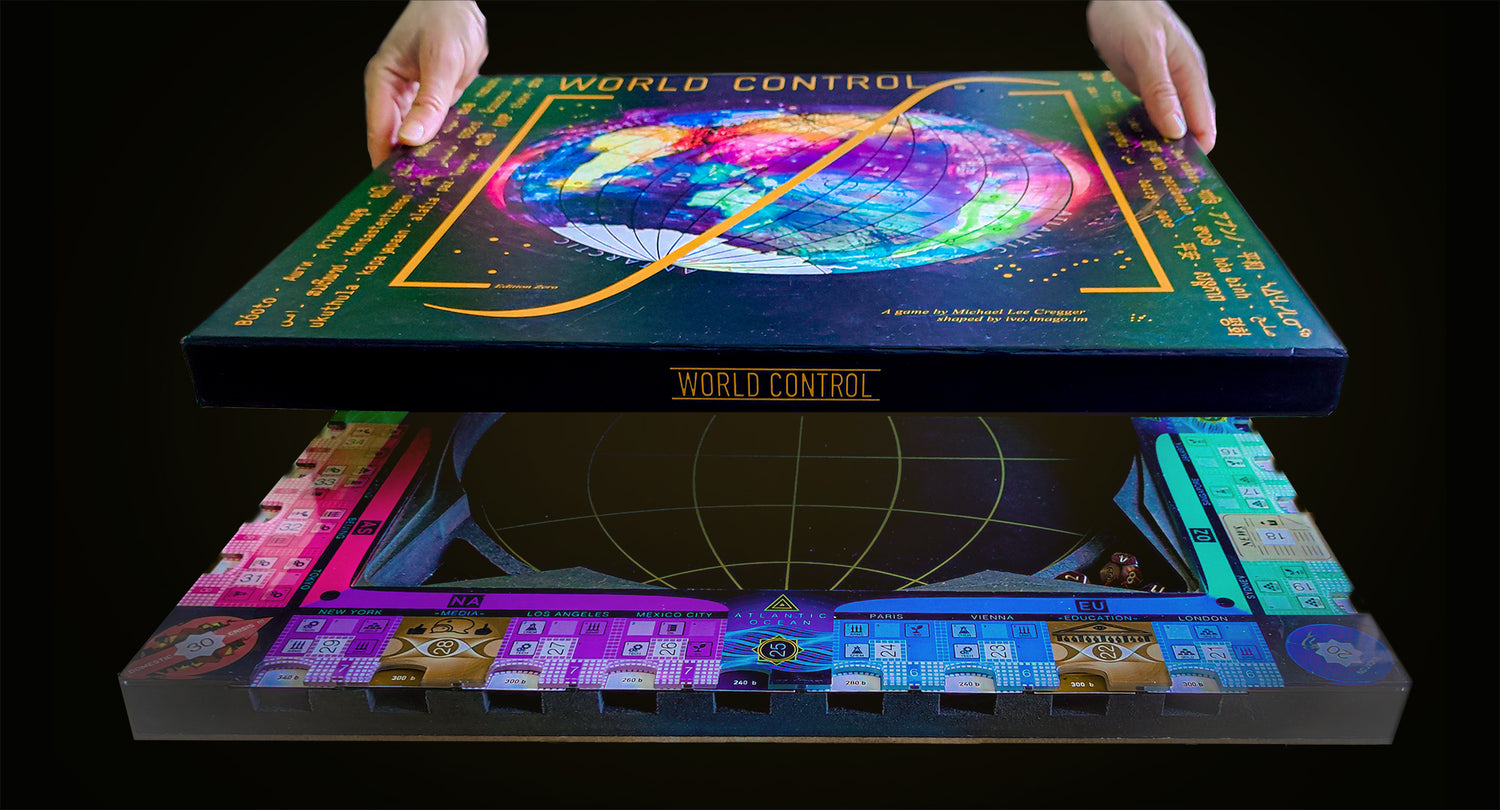 know the difference
Besides being a deeply personal note by the designer as a son, it is the core design-choice of WorldControl as a piece of game art for a generation where the spheres of play & reality have merged seemingly overnight.

On the cover, this simple poem is laid over our planet in its colorful, diverse & chaotic form, as a reminder that the world is neither flat nor a game, but that we could organize our real world via communication, not competition . . . and still enjoy the game!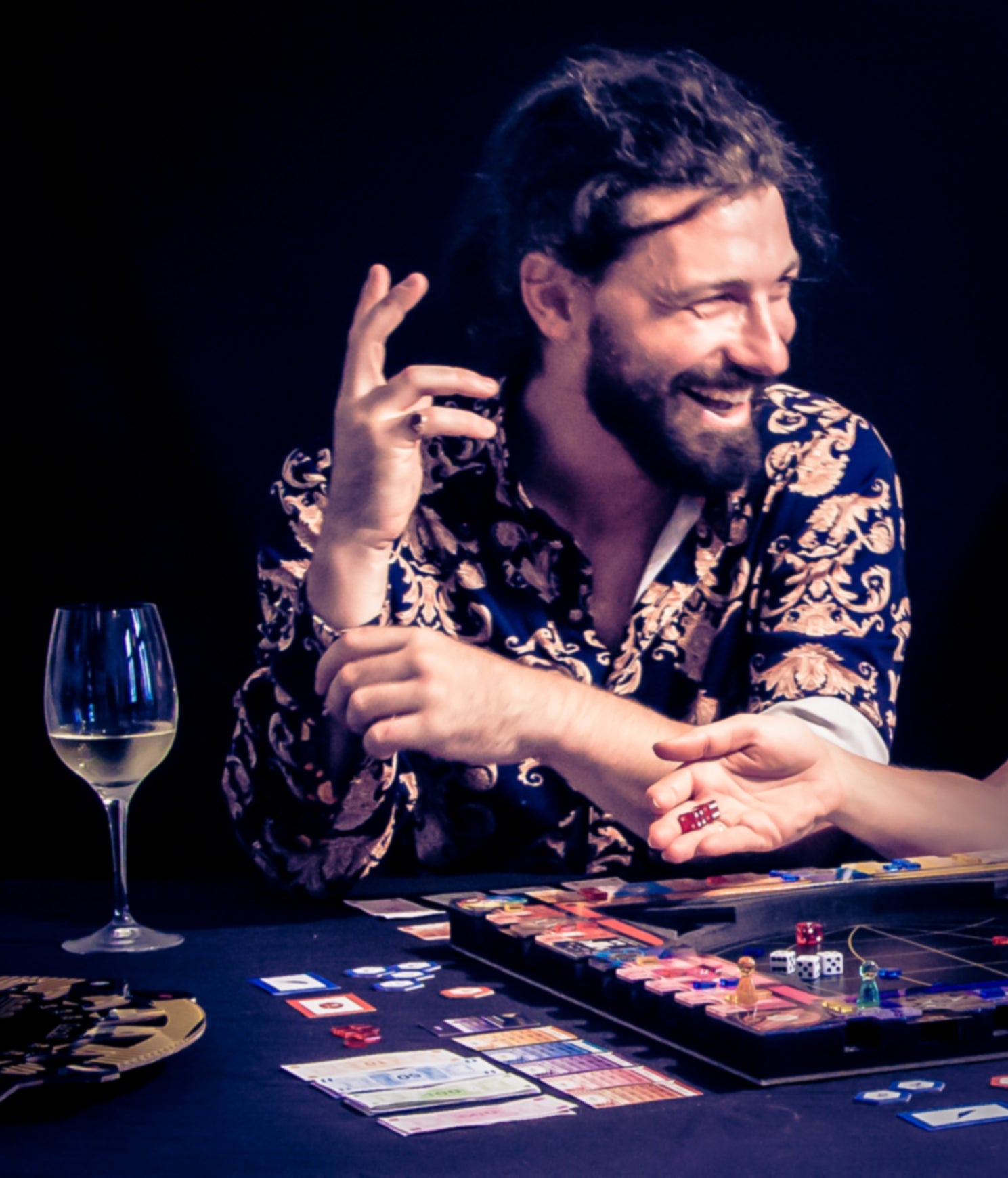 Ivo
Vienna based designer with a degree in architecture & currently taking Game Studies to an academic level.
During a US-high-school year in 2005 he had found a loving host family along WorldControl's original author, Michael Lee Cregger. Altough Michael had already invented WorldControl in 1991 about a "distant future", where multibillionaires & private armies gamble for the world, the game had spent almost 30 years in darkness. When Gameshow-host & Casino-owner Donald Trump ran to become the world's most powerful commander in chief, Ivo approached Michael to be able to publish the game and give it the proper design for the age of Playerism.
read the whole story